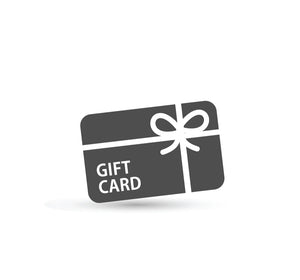 Give the gift that matters!
Gift cards are available in different denominations and are non-refundable. Gift cards cannot be used for past purchases.
Gift cards are delivered by email within 24 hours of ordering with an eGift card code.
Use of this eGift card constitutes acceptance of the following terms: LeneNicole Candle Co. cards can be redeemed for items listed on www.lenenicolecandlecompany.com only; not at Retail Partner locations. 

eGift cards may not be returned, applied as payment on any account or redeemed for cash except as required by US law.

Promotional offers cannot be applied towards eGift card purchases.

eGift cards may not be used to purchase gift cards.

There is no usage or monthly maintenance fees & no shipping charges.

If this card is lost, stolen or destroyed, LeneNicole. Candle Co. may replace eGift card with the value of the card at the time replacement is requested, if you provide the card number.
This eGift card is issued by LeneNicole. Candle Co.